Kpangnan Butter
---
Description

Pronounced "pan-ya," this rare, pale yellow butter has a firm, powdery texture at room temperature, and melts easily on contact. Kpangnan butter's aroma is mild, nutty, and smoky (similar to a blend of cocoa and shea butter). More deeply moisturizing than shea butter, kpangnan also has a warming effect, and its high stigmasterol content makes it popular for joint and muscle butters. Our wildcrafted, unrefined kpangnan butter is produced in a time-consuming process from trees in the dense forests and riverbanks of West Africa.
Complexion - Skincare

Whip up a decadent, ultra-moisturizing body butter with kpangnan butter and coconut oil!

Relieve - Soreness

Make a joint care balm with kpangnan butter, trauma oil, and just a bit of beeswax.

Relieve - Muscle Aches

Treat achy muscles to a massage with a kpangnan butter and jojoba blend.
Product Properties

Botanical Families

Clusiaceae

Extraction Method

Processed
Safety & Shelf Life

Shelf Life

4 years

Safety & Warnings

Recommend patch test for sensitivity.
Batches

Size:

4oz

Batch:

KPG-103

Production Date:

February 2021

Size:

16oz

Batch:

KPG-103

Production Date:

February 2021
Lavender Harvest
How we make Lavender Oil
An inside look into how we make our Lavender Artisan Oil
KAREN WILLIAMS, RN., Certified Aromatherapist, CO-FOUNDER
A Passion for Aromatherapy
Aromatics International would not be what it is today without your shared belief in what we do, what we stand for, and how we conduct our aromatherapy practice.
I embarked on my journey to source pesticide-free, sustainable products from small-scale farmers and a major criteria of mine is that everything I source is both aromatically vibrant and also therapeatically effective. I love sharing what I find in this world with others. I am constantly blown away by the positive response I receive from all of you. I thank all of you for your strong support throughout the years and am continually inspired by the warm words you share with me. It truly keeps me going.
Customer Reviews
Write a Review
Ask a Question
Filter Reviews:
butter
skin
texture
Kpangnan Butter
smell
feeling
Essential Oils
recipe
hands
feet
01/28/2023
Barbara M.

Canada
Kpangnan Butter
Unfortunately I haven't had a chance to actually use it yet. I bought it to use in place of Shea Butter as I'm not a fan. It seems harder than Shea Butter but without the grainy texture. So I'm looking forward to trying it, especially in lip balms.
01/13/2023
Shiraz K.

United States
Kpangnan Butter
I have tried Kpangnan Butter and Shea and prefer Kpangnan's silky and dry finish. It has a barely detectable odor that goes away shortly after application and does not interfere with the essential oil aromas that are dropped into it when it is used as a carrier
01/08/2023
Linda E.

United States
Kpangnan Butter
I love Kpangnan Butter. I mix in other Essential Oils and trauma Oil to alleviate my knee pain. It is creamy and mixes well. It has such beneficial properties for pain.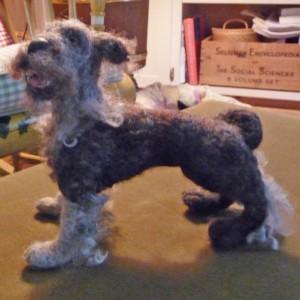 D
12/13/2022
Devon

United States
Wow!
This is pricey, yes, but for what I bought it for, it's very reasonable. I have had a nervous habit of kind of pulling in my lower lip and chewing on it for years. Most of the time, I have been unaware I've even been doing it. It has left me with constantly chapped, peeling and bleeding lips and nothing has worked to keep them from getting worse. I've tried it all, or so I thought: organic and chemical-based balms, sticks and oils. Nothing worked. I'm concentrating on not doing this anymore and thought I'd try the Kpangnan butter as a last resort, as it's getting cold and dry where I live. The butter is very hard and I just scrape a tiny, tiny bit off the butter and apply right to my lips and rub in. It lasts and lasts and miracles of miracles, my lips are soft this morning! I also ordered several other items in order to make my own natural shampoo mix and I have to say I am very impressed with the quality of everything in my order. I'll be back soon, thanks so much!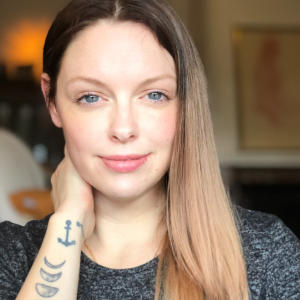 CH
12/11/2022
Courtney H.

United States
Give this a try!
I really enjoyed using this in place of shea butter in a body butter blend.