Elderberry Hydrosol
---
Description

Warm and sweet, elderberry hydrosol is a gentle yet effective ally during the cold season. Like the fruits, it's distilled from, elderberry hydrosol can nurture immunity to its fullest expression. It's both protective and restorative, encouraging you to take deep, fulfilling breaths (so you can truly appreciate the gorgeous aroma!) Our certified organic elderberry hydrosol is steam distilled from dark purple berries cultivated in the USA specifically for hydrosol production. We also carry elderflower hydrosol, and the two create a beautiful synergy together.
Purify - Germs

Blend elderberry hydrosol with castile soap for a gentle, natural hand wash.

Purify - Immune Support

Drink 1 teaspoon of elderberry hydrosol in 12 oz water every day to encourage your immunity. It's delicious!

Breathe - Cold Season

Use elderberry hydrosol as a body spray during cold season to keep breathing comfortably.
Product Properties

Botanical Families

Adoxaceae

Extraction Method

Steam Distilled

Therapeutic Properties

Antioxidant

Immunostimulant

Antiviral

Aromas

Sweet

Warm and Radiant

Earthy

Warm
Safety & Shelf Life

Shelf Life

2 years

Safety & Warnings

Caution is advised for those with autoimmune conditions.
Batches

Size:

100ml

Batch:

ELB-107

Production Date:

September 2023
Lavender Harvest
How we make Lavender Oil
An inside look into how we make our Lavender Artisan Oil
KAREN WILLIAMS, RN., Certified Aromatherapist, CO-FOUNDER
A Passion for Aromatherapy
Aromatics International would not be what it is today without your shared belief in what we do, what we stand for, and how we conduct our aromatherapy practice.
I embarked on my journey to source pesticide-free, sustainable products from small-scale farmers and a major criteria of mine is that everything I source is both aromatically vibrant and also therapeatically effective. I love sharing what I find in this world with others. I am constantly blown away by the positive response I receive from all of you. I thank all of you for your strong support throughout the years and am continually inspired by the warm words you share with me. It truly keeps me going.
Customer Reviews
Write a Review
Ask a Question
Filter Reviews:
hydrosol
elderberry
water
smell
body
colds
taste
times
relief
support
03/02/2023
Phyllis M.

United States
Elderberry Hydrosol
Bought it for our daughter's 14 month old that is showing symptoms of starting a cold. Spray it gently on her back to help with her immunity. She is starting to look and feel better.
12/03/2022
Linda S.

United States
Tastes great
It's flu season, and so I have been adding a teaspoon of this hydrosol to my water everyday. It tastes really good and Elderberry is packed with antioxidants. So far despite exposure to sick coworkers and family members, I'm still well. :)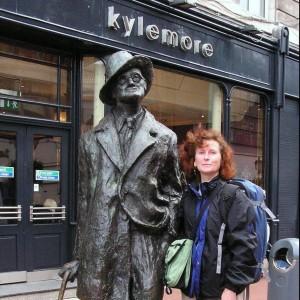 AJ
11/20/2022
Alicia J.

United States
I got this just in time
I used this while selling my soaps, beard oil, and shampoo bars at a craft fair. The tables seemed too close together, and the room was crowded with vendors and buyers. I sprayed my chest often with Elderberry Hydrosol just to keep myself safer from colds.
10/22/2022
Audra C.

United States
Good
Using for immune support
08/08/2022
Tamala W.

United States
Vitamin
I bought this hydrosol because of the elderberry and how good it is for you. I spray a few times in my mouth and use it more a a vitamin. I would love to find some others was of use.