Aroma Glass Diffuser
Description

Enhance any space with this stunning, hand-blown glass diffuser. Its eco-friendly design is free of plastic and produces a whisper quiet cool mist at 3.5 MHz – perfect for relaxation or to fill your home with essential oils without disturbing others! The 80 ml reservoir holds either tap or distilled water and will automatically shut off upon running out. It's operated via USB cable, has optional LED lights, and weighs only 690 g (24.3 oz). Enjoy ambient aromatherapy that is beautiful too!

Dimensions:

5.5"w x 5.5"l x 6.5"h

Features:

Alternating lights
Metal on/off button
Quiet with a soft hum
Etched Aromatics logo
High-quality wood base
2 Piece, hand-blown glass construction
USB power cord (wall adapter not included)
Lavender Harvest
How we make Lavender Oil
An inside look into how we make our Lavender Artisan Oil
KAREN WILLIAMS, RN., CA., CO-FOUNDER
A Passion for Aromatherapy
Aromatics International would not be what it is today without your shared belief in what we do, what we stand for, and how we conduct our aromatherapy practice.
I embarked on my journey to source pesticide-free, sustainable products from small-scale farmers and a major criteria of mine is that everything I source is both aromatically vibrant and also therapeatically effective. I love sharing what I find in this world with others. I am constantly blown away by the positive response I receive from all of you. I thank all of you for your strong support throughout the years and am continually inspired by the warm words you share with me. It truly keeps me going.
Customer Reviews
Write a Review
Ask a Question
Filter Reviews:
eye catcher
input
line
desk
look
diffuser
02/20/2023
Debra M.

United States
Aroma Glass Diffuser
I love this diffuser. I sit it on my desk at work and it is so beautiful to look at.
01/22/2023
Diana M.

United States
Great product!
I love this diffuser!! It's compact so when I first received it, I thought it would have a shortened diffuse time. Not at all! It's fun to watch too. I liked it so much, I sent one to my daughter to enjoy.
01/11/2023
Carolyn S.

United States
Glass Diffuser
Absolutely wonderful! It's an eye catcher'
01/10/2023
linda m.

United States
Aroma glass diffuser
I'm not sure if i'm using properly. Worked great the first time then second time it kept turning off after a while. I make sure it's filled to line. Do you have to clean it after every use? It's beautiful to watch diffusing. Love it's look! Would appreciate other's input.
01/12/2023
Aromatics International
Hi Linda, thanks for the feedback! With these specific diffusers, they work best when filled just under the water line, not right at it (: Maybe give that a try and see if that helps!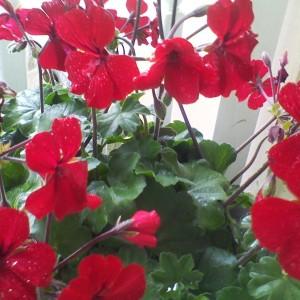 E
01/08/2023
Emilee

United States
Super pretty glass diffuser
This is super pretty! The glass looks really nice with the water droplets forming inside once you start it diffusing. The optional lighting is pretty and fun, it cycles through white, red, yellow, green, teal, blue, purple lights. Great in a dimly lit space, the lights are bright but soft. As the description says you will need a USB wall charger for 5V or higher. Pleased with my purchase, recommend.