Trauma Oil
---
Description

The ultimate oil for recovery blends! Our house-made Trauma Oil is profoundly comforting for muscles, joints, the head, and skin. Use it alone, or blend in your favorite essential oils for both urgent and ongoing issues. Our Trauma Oil is a powerhouse blend of three herbally infused oils: St. John's wort, calendula, and arnica. All three infusions are handcrafted with fresh flowers (either wildcrafted or organically grown), and organic, virgin, first-pressed olive oil.
Relieve - Soreness

Nurture your joints with a simple balm made of Trauma Oil and a small amount of beeswax.

Relieve - Muscle Aches

Massage achy, overworked muscles with pure, just-leave-it-alone Trauma Oil!

Relieve - Head Tension

Carry Trauma Oil in a roll-on bottle and use it to massage your temples and neck on stressful days.
Product Properties

Botanical Families

Asteraceae

Hypericaceae

Extraction Method

Infused

Aromas

Sweet

Earthy

Balsamic

Light
Safety & Shelf Life

Shelf Life

3 years

Safety & Warnings

Hypericin (in St. John's Wort) has been associated with photosensitivity when taken orally, but there have not been any studies suggesting there might be a photosensitivity reaction when used on the skin. There could be increased photosensitizing properties when applied to lesional skin and in fair-skinned individuals after extended time in the sun.

There are warnings to avoid taking St. John's Wort internally, if on blood thinners. Although, there is no scientific evidence contraindicative to using St. John's Wort Infused Oil topically. Topically, the dose is a fraction of an internal dose and absorption is much different. When applying topically it is per your own discretion. If you notice any "bruise-like" areas developing when using it, then we would discontinue topical use.

Use with caution on animals as it could cause a phytotoxic reaction.
Batches

Size:

1fl-oz

Batch:

TRA-123

Production Date:

January 2022

Size:

4fl-oz

Batch:

TRA-123

Production Date:

January 2022
Lavender Harvest
How we make Lavender Oil
An inside look into how we make our Lavender Artisan Oil
KAREN WILLIAMS, RN., Certified Aromatherapist, CO-FOUNDER
A Passion for Aromatherapy
Aromatics International would not be what it is today without your shared belief in what we do, what we stand for, and how we conduct our aromatherapy practice.
I embarked on my journey to source pesticide-free, sustainable products from small-scale farmers and a major criteria of mine is that everything I source is both aromatically vibrant and also therapeatically effective. I love sharing what I find in this world with others. I am constantly blown away by the positive response I receive from all of you. I thank all of you for your strong support throughout the years and am continually inspired by the warm words you share with me. It truly keeps me going.
Customer Reviews
Write a Review
Ask a Question
Filter Reviews:
Trauma Oil
pain
Essential Oils
blend
carrier oil
oils
relief
bottle
muscles
husband
02/26/2023
Mary B.

United States
Pain releif
Excellent for pain. I use this with tamanu oil, plai central eo and ginger eo for a massage blend for body aches and pain. This is a power house oil base for pain relief.
02/23/2023
Betzaida G.

United States
Trauma oil
I have awful menstrual cramps. I mean for the first 3 days I'm bed bound. I did some research of my own and checked your blog on this topic. I came up with a blend for my cramps and toy surprise, it actually worked. It didn't take all the pain away but I was able to physically function. Maybe I'll boost the persentage next time but at least I know I'm on the right path.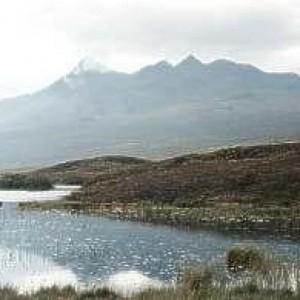 KC
02/17/2023
Kathleen C.

United States
Cannot do without this!
There is nothing like Trauma Oil - I always want to have a bottle around for any aches pains pr disasters that can happen! Has helped me so many times especially when I dropped a rock on my toe! Ouch!
02/04/2023
Holli M.

United States
Trauma Oil is Magic!
Love, love love
01/27/2023
Barbara A.

United States
Trauma Oil
I especially like using Trauma Oil as a carrier for the muscle / joint recipes. It strengthens the blends.