Myrrh Hydrosol
---
Description

Balsamic, strong, and sweet, myrrh hydrosol has become a natural skincare favorite, especially for rejuvenating skin and smoothing the complexion. Mature skin loves myrrh hydrosol! Myrrh hydrosol also settles the spirit, reducing overthinking and filling the mind with serenity. This is one of those harmonizing aromatherapy products that creates both inner and outer peace! Our myrrh hydrosol is steam distilled in the USA from the fragrant resin of certified organic trees in Somaliland. A small percentage of Boswellia carteri hydrosol is added to the myrrh hydrosol as a preservative, stabilizing the myrrh hydrosol and significantly extending the shelf life.
Complexion - Skincare

Follow up your skin cleanser with a few spritzes of myrrh hydrosol for a radiant, smooth complexion.

Mood - Calm

Add a capful of myrrh hydrosol to your evening bath for a calming bedtime routine.

Purify - Germs

Blend myrrh hydrosol with aloe vera gel for a gentle, purifying hand gel.
Product Properties

Chemical Families

Sesquiterpenes

Botanical Families

Burseaceae

Extraction Method

Steam Distilled

Therapeutic Properties

Skin regenerative

Anti-inflammatory

Antimicrobial

Aromas

Resinous

Spicy

Balsamic
Safety & Shelf Life

Shelf Life

2 years

Safety & Warnings

No known safety issues.
Batches

Size:

100ml

Batch:

MYR-109

Production Date:

October 2022
Lavender Harvest
How we make Lavender Oil
An inside look into how we make our Lavender Artisan Oil
KAREN WILLIAMS, RN., Certified Aromatherapist, CO-FOUNDER
A Passion for Aromatherapy
Aromatics International would not be what it is today without your shared belief in what we do, what we stand for, and how we conduct our aromatherapy practice.
I embarked on my journey to source pesticide-free, sustainable products from small-scale farmers and a major criteria of mine is that everything I source is both aromatically vibrant and also therapeatically effective. I love sharing what I find in this world with others. I am constantly blown away by the positive response I receive from all of you. I thank all of you for your strong support throughout the years and am continually inspired by the warm words you share with me. It truly keeps me going.
Customer Reviews
Write a Review
Ask a Question
Filter Reviews:
hydrosol
skin
toner
face
myrrh
scent
Frankincense
hair
neck
aroma
01/29/2023
Tina M.

United States
Love at first spritz..
I'm a long time user of essential oils but a first time user of a hydrosol and I love it!! Also a first time purchase from Aromatics International and I will definitely now be a regular! Will be ordering more soon! I'm so happy I found you!!
01/13/2023
Angela C.

United States
5 Stars
I really have enjoyed this product. So refreshing
01/10/2023
Laura P.

United States
Dry skin's allyl
I love using this as a facial toner for my dry winter skin, before I apply moisturizer.
01/09/2023
Sharia B.

United States
MYRRH HYDROSOL
I love my new hydrosol's that I got for everyone for Christmas. They were all a hit!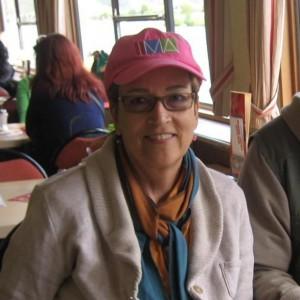 IA
03/26/2022
Iris A.

United States
Wonderful Myrrh Hydrosol
Myrrh hydrosol is wonderful. It is gentle with a light fragrance. I love using it as a facial skin toner. I spray it on a cotton pad and gently wipe my face with it in the morning before and/or after cleansing. On warm days or evenings, I like spritzing it directly on my face, so soothing and refreshing.