Sweet Grass Hydrosol
---
Description

Sweet grass is a traditional plant for rituals and cleansing sacred spaces. Some in Europe know it as "holy grass," while several native populations of North America call it "sacred hair of Mother Earth." Sweet grass's aroma is herbal, fresh, and sweet—beloved by many who practice meditation, or who like freshening their room with a natural, outdoorsy scent that makes everything feel clean and inviting! Our certified organic sweet grass hydrosol is steam distilled in the USA from plants specifically cultivated for hydrosol production.
Purify - Germs

Use sweet grass hydrosol in your diffuser (instead of water) to protect the space from potential airborne threats.

Relax - Meditation

Purify and protect your space before you sit down for meditation—use sweet grass hydrosol as a room spray!

Relax - Stress

Spray your sheets and pillowcases with sweet grass hydrosol to help release the stress of a long day.
Product Properties

Chemical Families

Lactones

Botanical Families

Poaceae

Extraction Method

Steam Distilled

Therapeutic Properties

Antianxiety

Antimicrobial

Deodorant
Safety & Shelf Life

Shelf Life

1.5 years

Safety & Warnings

No known safety issues.
Batches

Size:

100ml

Batch:

SGR-107

Production Date:

May 2022
Lavender Harvest
How we make Lavender Oil
An inside look into how we make our Lavender Artisan Oil
KAREN WILLIAMS, RN., Certified Aromatherapist, CO-FOUNDER
A Passion for Aromatherapy
Aromatics International would not be what it is today without your shared belief in what we do, what we stand for, and how we conduct our aromatherapy practice.
I embarked on my journey to source pesticide-free, sustainable products from small-scale farmers and a major criteria of mine is that everything I source is both aromatically vibrant and also therapeatically effective. I love sharing what I find in this world with others. I am constantly blown away by the positive response I receive from all of you. I thank all of you for your strong support throughout the years and am continually inspired by the warm words you share with me. It truly keeps me going.
Customer Reviews
Write a Review
Ask a Question
Filter Reviews:
hydrosol
scent
grass
Sweet Grass Hydrosol
smell
room
aroma
energy
house
favorite
03/04/2023
Sue C.

United States
Love Sweet Grass Hydrosol
I have always loved the fragrance of sweet grass. Your hydrosol does not disappoint. I use it as an air freshener, freshen clothes, and a facial mist. Love this product and scent.
01/14/2023
Caprice R.

Canada
Calm and grounded
I really love the Sweetgrass hydrosol Hierochloe odorata; I feel a sense of calm and grounded with the subtle calming aroma of the hydrosol, not to mention the freshness of the product. I love this hydrosol; it is one of my favorites. I use it in the Best Ever Cream recipe we made for one of the modules in the ACP course. Aromatics International has the finest and purest essential oils products available on the market. Way to go!
01/08/2023
Sue S.

United States
Sublime and sweet!
Loved Sweet Grass Hydrosol - have never had the experience of this scent before and it feel really cleansing, fresh, grassy and sweet, all at the same time. I really like using this as a hydrosol since it is such a light essence and something I can spray all over my room.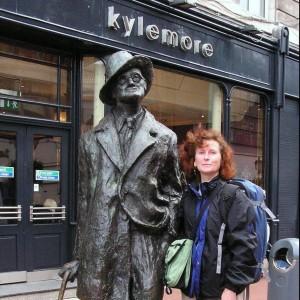 AJ
11/20/2022
Alicia J.

United States
I will order this again
I alternate my sleepy-time bed sheet spray with Sweet Grass Hydrosol. It is just as soothing and smells delightful. I ordered some for my two sisters and best friend to put in their Christmas boxes.
11/20/2022
Debbie

United States
Sweetgrass hydrosol
I really like the hydrosol. I spray my room at night before going to bed because it smells so nice and to me it is calming after a bad day.