Aloe Vera Gel
---
Description

Discover the benefits of our thin gel consistency Aloe Vera Gel, crafted just for you! Our cold-pressed, organically grown aloe formula provides the purest aloe vera inner fillet and purified leaf, boasting a 99.11% or higher purity level for soothing relief and hydration. With minimal preservatives and thickening agents, refrigerate for optimal freshness. Ideal for external use; due to the presence of carrageenan (derived from red seaweed), we advise against internal consumption. 

Note: As some of you may know, our previous grower and producer have ceased their operation. We understand the importance of quality and consistency in our products, so we have taken careful steps to find the best possible replacement. After much research, we believe this aloe vera is comparable to our previous variety and will continue to deliver the quality and benefits you've come to expect from our Aloe Vera Gel. 

As part of our commitment to product safety and stability, we want to share that all manufacturers add preservatives to aloe vera gel. This is an industry-standard to ensure the longevity and safety of the product. We have chosen what we believe to be the best option, utilizing responsible practices that align with our company values.

Ingredients: Aloe barbadensis Miller Plant (Purified Leaf Extract & Inner Leaf Fillet), Sodium Benzoate, Citric Acid, Sodium Sulfite, Potassium Sorbate (preservatives) & Carrageenan (thickener)

Skincare

Cleanse your face with aloe vera gel combined with a splash of light, silky argan oil.

Suncare

Cool sun-exposed skin with a blend of aloe vera gel and a few drops of lavender essential oil

Complexion

Make a spot treatment roll-on blend with aloe vera gel and a few drops of tea tree essential oil.
Product Properties

Botanical Families

Xanthorrhoeaceae

Extraction Method

Cold Pressed
Safety & Shelf Life

Shelf Life

2 years

Safety & Warnings

Recommend patch test for sensitivity. Carrageen, the thickener can cause digestive issues if consumed.
Batches

Size:

4fl-oz

Batch:

AVG-117

Production Date:

March 2023

Size:

8fl-oz

Batch:

AVG-117

Production Date:

March 2023

Size:

16fl-oz

Batch:

AVG-117

Production Date:

March 2023
Lavender Harvest
How we make Lavender Oil
An inside look into how we make our Lavender Artisan Oil
KAREN WILLIAMS, RN., Certified Aromatherapist, CO-FOUNDER
A Passion for Aromatherapy
Aromatics International would not be what it is today without your shared belief in what we do, what we stand for, and how we conduct our aromatherapy practice.
I embarked on my journey to source pesticide-free, sustainable products from small-scale farmers and a major criteria of mine is that everything I source is both aromatically vibrant and also therapeatically effective. I love sharing what I find in this world with others. I am constantly blown away by the positive response I receive from all of you. I thank all of you for your strong support throughout the years and am continually inspired by the warm words you share with me. It truly keeps me going.
Customer Reviews
Write a Review
Ask a Question
Filter Reviews:
skin
aloe
aloe vera gel
quality
face
Aromatics
recipes
carrier
hand sanitizer
Aromatics International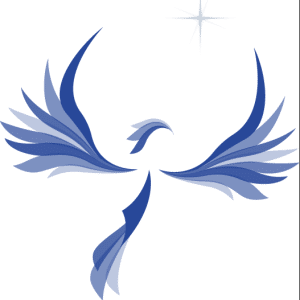 LW
09/25/2022
Lorrie W.

United States
Quality Products
I love this aloe Vera gel. All of their products are consistently great quality
09/17/2022
Nina

United States
Aloe Vera gel
I absolutely love Aromatics Aloe Gel. I've tried others and they just don't seem to blend well and I end up having to clean my soap pump every few days. Aromatics Gel i never have problems. I will only buy here. Plus, no geuss work as to shelf life. The site will tell you.
09/10/2022
Dianne P.

United States
I love my Aloe Vera
There are so many lovely things to do with this product. I wouldn't want to be without it!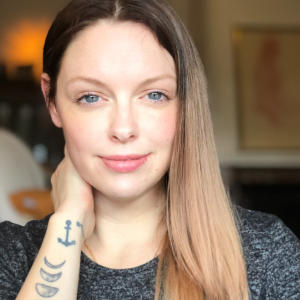 CH
08/04/2022
Courtney H.

United States
Love it.
I use this with a little peppermint for my clients at the end of their massage to help bring them back to the present and get back to their day. Lovely texture and quality!
08/04/2022
Helen G.

United States
Awesome aloe!
I love making an aloe lotion with this lovely textured aloe…the German chamomile and lavender oil help with inflammation and relaxation! Ahhhh….