Castor Oil
---
Description

Thick and viscous with a delicate aroma, our castor oil offers profound benefits. This pale yellow oil is deeply penetrating; muscles seem to drink it in. (Skin and hair love it, too!) It's especially supportive of the belly and abdomen. Try applying castor oil to your belly, covering it with a cloth, and adding a heat source to encourage absorption. Our certified organic, unrefined castor oil is cold pressed in India. (It does not contain ricin, a natural toxin in the castor bean which doesn't come through the cold-pressing process.)
Relieve - Muscle Spasms

Massage your belly with castor oil during your menstrual cycle.

Relieve - Muscle Tightness

Have a relaxing back massage with castor oil to loosen up tight muscles!

Digest - Bloating

Make a castor oil pack for your belly to break up stuck energy, and encourage a natural detox.
Product Properties

Extraction Method

Cold Pressed
Safety & Shelf Life

Shelf Life

4 years

Safety & Warnings

Recommend patch test for sensitivity.
Batches

Size:

8fl-oz

Batch:

CST-104

Production Date:

April 2022
Lavender Harvest
How we make Lavender Oil
An inside look into how we make our Lavender Artisan Oil
KAREN WILLIAMS, RN., Certified Aromatherapist, CO-FOUNDER
A Passion for Aromatherapy
Aromatics International would not be what it is today without your shared belief in what we do, what we stand for, and how we conduct our aromatherapy practice.
I embarked on my journey to source pesticide-free, sustainable products from small-scale farmers and a major criteria of mine is that everything I source is both aromatically vibrant and also therapeatically effective. I love sharing what I find in this world with others. I am constantly blown away by the positive response I receive from all of you. I thank all of you for your strong support throughout the years and am continually inspired by the warm words you share with me. It truly keeps me going.
Customer Reviews
Write a Review
Ask a Question
Filter Reviews:
castor oil
products
quality
Aromatics International
hair
skin
healing
blends
carriers
hair growth
09/12/2022
Karen B.

United States
Fantastic quality
This is a wonderful oil....organic, cold-pressed, unrefined. Everything I look for in a good quality castor oil. Would definitely purchase again.
05/27/2022
Yasmin B.

United States
Just what I needed
I am surprised there isn't a strong smell as I thought castor oil was naturally strong in odor. It's very absorbent and I am happy with the product.
09/14/2021
Ivy S.

Canada
A great carrier oil!
I made a topical solution for pain using Castor oil. What a lovely, rich oil. I added a few essential oils with anti-spasmodic properties and it was great for back pain. As always, Aromatics International has top quality products.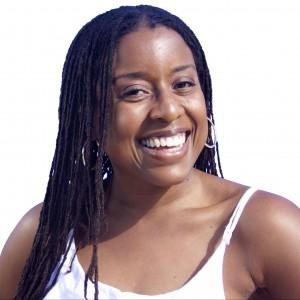 NT
07/31/2021
Nicole T.

United States
Great quality castor ooil
This is great quality castor oil. I'm using it in a castor oil pack with frankincense for my thyroid. I'm loving it.
05/16/2021
Christian L.

United States
Ctlivingston25@yahoo.com
Great oil.