Component Blending Kit
Description

For Students of Aromahead Institute's Component Blending Class.

Get everything you need to make most of the blends in your class!

Mastering the subtle differences between 15 conifer oils (pines, spruces, and firs) requires experiencing the oils first-hand. Every oil in your class is included in this kit, so you can compare and contrast their aromas, therapeutic properties, emotional effects, and more. Each of the oils has an up-to-date GC/MS report (on our site) so you can clearly see its component analysis. All of the products are sustainable, certified organic (or organically crafted), or wildcrafted.

Focus on your education, assured that when it's time to make a blend, you won't have to search for the ingredients. You'll already have the products you need.

Note(s):

• Unscented lotion is now packaged in a jar with pump.
• Aromahead Kits do not qualify for free shipping. Click HERE to learn more.

Not a student?
Aromatics International
Included Essential Oils
Your Component Blending kit includes 15 - 5 ml conifer essential oils.
Aromatics International
Included Carriers
Your Component Blending kit includes 9 carriers & butters.
Included Hydrosols
Your Component Blending kit includes a 100 ml bottle of German Chamomile Hydrosol.
Included Accessories
Your Component Blending kit includes 3 blending accessories.
KAREN WILLIAMS, RN., CA., CO-FOUNDER
A Passion for Aromatherapy
Aromatics International would not be what it is today without your shared belief in what we do, what we stand for, and how we conduct our aromatherapy practice.
I embarked on my journey to source pesticide-free, sustainable products from small-scale farmers and a major criteria of mine is that everything I source is both aromatically vibrant and also therapeatically effective. I love sharing what I find in this world with others. I am constantly blown away by the positive response I receive from all of you. I thank all of you for your strong support throughout the years and am continually inspired by the warm words you share with me. It truly keeps me going.
Customer Reviews
Write a Review
Ask a Question
Filter Reviews:
oils
products
everything
Aromatics International
condition
quality
Essential Oils
Component Blending course
aromas
work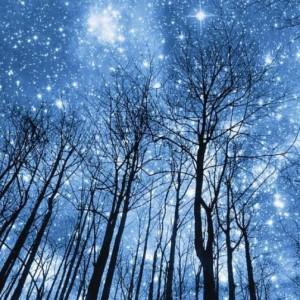 KK
02/17/2023
Karen K.

United States
Learning With Ease
First, just opening the box is shear delight. There's a hint of conifer in the air ... and the box contains 16 essential oils ... in which we are learning about 7 genera under the Pinaceae plant family. I'm halfway into the Component Blending course and am thankful for the ease provided by having the essential oils as well as other ingredients (resins and more) and the jars, blank inhalers, and more. It eases the learning process as we dive deeper into chemistry, data sheets and GC/MS reports. It's all here!
07/04/2022
Teresa R.

United States
Component Blending Kit
I have not used anything in the kit yet as I'm not quite ready to start the Component Blending class, but when I am I'll have everything I need. My kit arrived in only 2 days which is amazing! Everything was packed exceptionally well! I sat down and opened each bottle of the oils as I was curious how all of these oils that are from pines, spruces, etc... could have scent differences that were noticeable, but they do!! I love them and can't wait to learn more about them and how to incorporate them into my blends! I'm always happy with everything I purchase from AI.
04/15/2022
Kathryn P.

United States
Component Blending Kit
It was exceptional. I loved using and trying all the tree oils and learning everything that they do. Information I never had until taking the Component Blending course and using the kit. Well worth the dollars spent for it.
12/09/2021
Maria L.

United States
Component Blending Kit
I ordered this to use in my Component Blending course, which I've not begun yet. The kit has great value and was priced amazingly at 20 percent off.... It was amazing to unpack. It arrived super fast, with free shipping!
10/23/2021
Doneen R.

United States
So fun
Great value.This kit made things so much easier to complete my course And it was so fun to unpack, and see all the products lined up.