Frankincense Hydrosol
---
Description

One of our best-selling hydrosols! This dry, balsamic, resinous frankincense hydrosol smells like a delicate version of the essential oil, and is beloved for its restorative effects for skin. Frankincense's wisdom creates clarity on inner and outer levels, helping skin appear more glowing and radiant, deepening the breath, and connecting the heart with peace. Let frankincense bring quiet beauty into your life! Our certified organic frankincense hydrosol is steam distilled in the USA from the resin of the Boswellia carterii tree.
Complexion - Skincare

Spritz your face with frankincense hydrosol throughout the day for a radiant, clear complexion.

Relax - Meditation

Diffuse frankincense hydrosol for peaceful meditation. Simply use it instead of water in your diffuser!

Breathe - Cold Season

Gargle with frankincense hydrosol during cold season to help calm your throat and breath.
Product Properties

Chemical Families

Monoterpenols

Phenols

Botanical Families

Burseaceae

Extraction Method

Steam Distilled

Therapeutic Properties

Analgesic

Antibacterial

Immunostimulant

Mucolytic

Skin regenerative

Aromas

Resinous

Balsamic

Dry

Smooth
Safety & Shelf Life

Shelf Life

2 years

Safety & Warnings

No known safety issues.
Batches

Size:

100ml

Batch:

FRH-118

Production Date:

September 2022
Lavender Harvest
How we make Lavender Oil
An inside look into how we make our Lavender Artisan Oil
KAREN WILLIAMS, RN., Certified Aromatherapist, CO-FOUNDER
A Passion for Aromatherapy
Aromatics International would not be what it is today without your shared belief in what we do, what we stand for, and how we conduct our aromatherapy practice.
I embarked on my journey to source pesticide-free, sustainable products from small-scale farmers and a major criteria of mine is that everything I source is both aromatically vibrant and also therapeatically effective. I love sharing what I find in this world with others. I am constantly blown away by the positive response I receive from all of you. I thank all of you for your strong support throughout the years and am continually inspired by the warm words you share with me. It truly keeps me going.
Customer Reviews
Write a Review
Ask a Question
Filter Reviews:
skin
hydrosol
face
Frankincense
toner
smell
scent
spray
Aromatics
love
01/28/2023
Cheryl M.

United States
Frankincense Hydrosol
I love to keep this in the refrigerator during the summer to spray on my face after a day by the pool. I also love to spritz my face to help set my makeup after it is applied.
01/13/2023
Evelyn B.

United States
Fountain of Youth!
After reading the reviews I thought I would give it a try to keep my skin looking young. Never to old 82 to keep one looking good.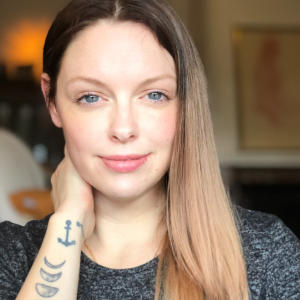 CH
01/13/2023
Courtney H.

United States
Massage Table Spray
I always spritz my massage table linens with Frankincense before my clients appointment. So relaxing.
01/13/2023
Joy C.

United States
Frankincense hydrosol at bedtime
I spray frankincense hydrosol on my face before bedtime since frankincense is nourishing to the skin.
Comfrey Hydrosol
Wow, I put this hydrosol to a test. Last month I twisted my my right ankle and started spraying the hydrosol right after. Within 48 hours I had no pain and continued to used for two more days. My injury was healed and regain strength, I was able to walk normal again without any discomfort. I purchased more to have on my shelf!