White Kaolin
---
Description

Also known as "cosmetic clay" and "China clay," white kaolin is the mildest of all clays, perfect for sensitive skin. Our ivory-colored kaolin clay is an ultra-fine powder that blends easily with water or oil for a luxurious, silky texture. It is ideal for skincare, exfoliation, drawing impurities out of the skin (great for acne care!), deodorants, and for bringing energy to the area where it's applied. Our wildcrafted white kaolin clay comes from the USA, and contains the natural mineral kaolinite. It is for external, cosmetic use only.
Complexion - Skincare

Gently exfoliate your skin with white kaolin clay in a teaspoon of argan oil.

Complexion - Acne Support

Make a white kaolin clay mask to draw toxins out of your skin and clarify your complexion.

Purify - Circulate

Sprinkle white clay in a warm bath for a relaxing, detoxifying soak in the tub!
Safety & Shelf Life

Shelf Life

Safety & Warnings

Recommend patch test for sensitivity.
Batches

Size:

16oz

Batch:

Production Date:
Lavender Harvest
How we make Lavender Oil
An inside look into how we make our Lavender Artisan Oil
KAREN WILLIAMS, RN., Certified Aromatherapist, CO-FOUNDER
A Passion for Aromatherapy
Aromatics International would not be what it is today without your shared belief in what we do, what we stand for, and how we conduct our aromatherapy practice.
I embarked on my journey to source pesticide-free, sustainable products from small-scale farmers and a major criteria of mine is that everything I source is both aromatically vibrant and also therapeatically effective. I love sharing what I find in this world with others. I am constantly blown away by the positive response I receive from all of you. I thank all of you for your strong support throughout the years and am continually inspired by the warm words you share with me. It truly keeps me going.
Customer Reviews
Write a Review
Ask a Question
Filter Reviews:
clay
face
recipe
soap making
powder
skin
everything
quality
purchase
stuff
02/23/2023
Mike A.

United States
Very nice clay! I made baby powder!
I just bought this to make baby powder with. i used Andrea Butje's recipe…1oz arrowroot, 1oz kaolin, a pinch of vanilla powder…I like this SO much more than I ever loved regular baby powder. Man, I am so glad I tried this recipe. Also, for those who don't use powder on your body, you can drop 1 oz of the powder into a tub for softer water during a bath! Nice stuff!
02/10/2023
Marilyn S.

United States
White Kaolin Clay
I recently started using different Clays for help with pet problems I love this clay. It comes extremely fast and is effective in calming, and soothing to skin issues. Will definitely by this product again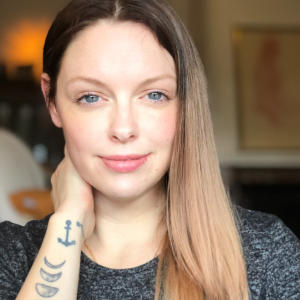 CH
11/20/2022
Courtney H.

United States
Perfect for deodorant!
I am really happy with this clay. It is great quality. Definitely a must have if you're making your own deodorants. Highly recommend the class clay's as well!
09/19/2022
Liesel S.

United States
White Kaolin Clay
What a lovely clay for facial care! I've been using it paired with Castile soap, and my face is soft and clear. Very happy with this purchase.
04/22/2022
Patrena M.

United States
Know the best when you see it.
Everything is fresh and it is not clumpy from moisture in the air. Love the packaging.