White Sage Hydrosol
---
Description

A smoke-free smudge spray! White sage hydrosol has an herbal, camphor-like aroma. White sage is traditionally used in cleansing and purifying rituals to clear low energy out of a space and usher in protection. Keep this hydrosol close to strengthen emotional, mental, and spiritual boundaries. Our certified organic white sage hydrosol is steam distilled from the Salvia apiana plant, a member of the sage family, in the USA.
Purify - Germs

Diffuse white sage hydrosol to reduce potential airborne threats and protect your health.

Complexion - Skincare

Spritz your face with white sage hydrosol throughout the day to purify and tone your skin.

Relax - Meditation

Before you settle in to meditate, spray the room with white sage hydrosol to cleanse and safeguard your space.
Product Properties

Chemical Families

Monoterpenols

Oxides

Botanical Families

Lamiaceae

Extraction Method

Steam Distilled

Therapeutic Properties

Analgesic

Antifungal

Anti-inflammatory

Antimicrobial

Antihistaminic

Aromas

Herbaceous

Camphoraceous
Safety & Shelf Life

Shelf Life

2 years

Safety & Warnings

Contraindicated for those with high blood pressure. Contraindicated during pregnancy.
Batches

Size:

100ml

Batch:

WHS-106

Production Date:

October 2022
Lavender Harvest
How we make Lavender Oil
An inside look into how we make our Lavender Artisan Oil
KAREN WILLIAMS, RN., Certified Aromatherapist, CO-FOUNDER
A Passion for Aromatherapy
Aromatics International would not be what it is today without your shared belief in what we do, what we stand for, and how we conduct our aromatherapy practice.
I embarked on my journey to source pesticide-free, sustainable products from small-scale farmers and a major criteria of mine is that everything I source is both aromatically vibrant and also therapeatically effective. I love sharing what I find in this world with others. I am constantly blown away by the positive response I receive from all of you. I thank all of you for your strong support throughout the years and am continually inspired by the warm words you share with me. It truly keeps me going.
Customer Reviews
Write a Review
Ask a Question
Filter Reviews:
hydrosol
smoke
love
scent
diffuser
smell
room
White Sage
aroma
house
03/10/2023
yolanda p.

Canada
White Sage hydrosol
am very pleased with this product. I love the aroma, and I find it calms me. Your products are wonderful. So happy you have ben a part of my life for the past 8yrs!!!! Yolanda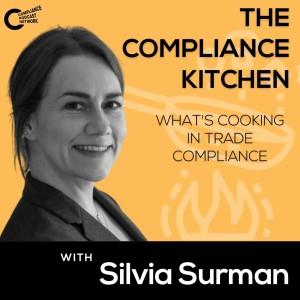 SS
07/01/2022
Silvia S.

United States
White sage Hydrosol
I have many of these and no exception, this is another great one. I use it on my skin but also as an air purifier for my quiet time.
10/24/2021
Cecilia G.

Singapore
White Sage Hydrosol
This is my first purchase and like the item very much. This product can be applied on hair and keep the hair moisturized.
09/09/2021
Roberta E.

United States
Use it many times a day!
I work very closely with clients, so I use it to clear my aura, my therapy room and my clients. I LOVE IT!
09/09/2021
Roberta E.

United States
Use it many times a day!
I use it to clear my aura of what I have picked up, I work very closely with my clients, so I use it after each session on myself and some clients. Love it!