Bergamot Mint Oil
Bergamot mint is a member of the mint family. The essential oil steam distilled from the leaves is fresh and minty, with hints of citrus that add a layer of warmth. Keep this oil around during a stressful day to feel centered and optimistic. Bergamot mint's talent for relaxation is also useful for bedtime blends, and for sore, tight muscles. Our bergamot mint essential oil is organically crafted in the Indian and English countrysides. Its natural composition closely resembles that of lavender, and the two oils blend well together.
Product Properties

Cultivation

Organically Grown

Chemical Families

Esters

Monoterpenols

Botanical Families

Lamiaceae

Extraction Method

Steam Distilled
Therapeutic & Aromatic Properties

Therapeutic Properties

Antispasmodic

Immunostimulant

Antimicrobial

Antianxiety

Analgesic

Aromas

Fresh

Citrus

Minty
Suggested Uses

Relax - Stress

Calm stress throughout a busy day by simply inhaling the aroma of bergamot mint.

Relieve - Soreness

Physical discomfort can block your peace of mind. Use bergamot mint to soothe tenderness and feel calm as you heal.

Relieve - Muscle Spasms

Sore or cramped muscles after a workout? Make a bergamot mint massage blend to inspire easy movement and comfort.
Safety and Shelf Life

Shelf Life

5 years

Safety & Warnings

May cause slight skin irritation for those with sensitive skin.
GCMS Data

All essential oils at Aromatics International are GC/MS tested. This ensures that we sell oils with the highest possible integrity for therapeutic use. Learn more about GC/MS reports here.

You can check out some of the latest batches by clicking the links below.
View full details
Support and soothe an upset digestive system.
Customer Reviews
Write a Review
Ask a Question
Filter Reviews:
Bergamot Mint
smell
scent
Lavender
oils
aroma
blend
mint
diffuser
essential oil
02/27/2023
Shannon C.

United States
Like it!
I'm not a big fan of the scent of bergamot in general, but I really like this mint oil - is mostly minty with a small touch of bergamot. Nice substitution for my peppermint.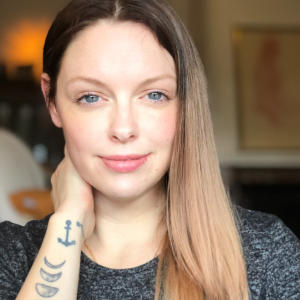 CH
01/08/2023
Courtney H.

United States
Perfect for a lip balm!
I love using this oil along with Peppermint in my Citrus Mint lip balms. The quality, as always, it wonderful. Highly recommend.
11/20/2022
Jennifer G.

United States
Interesting oil
I wasn't sure what to expect. This oil has an herbal slightly minty aroma. To me it is like a blend of lavender, clary sage, peppermint, and a small citrus note. I haven't found an oil like it! Not sure if I really like it, or how I will blend with it. But I'm sure it will grow on me.
09/24/2022
Karen B.

United States
Bergamot mint
I bought this based on a recommendation, and I'm so glad I did. I find it helps me to center myself...a nice combination of calm and focused.
09/19/2022
Michelle G.

United States
Really enjoy Bergamont mint
I really enjoy this specific oil, it's slightly light and fruity with a minty cool finish that clears my sinuses and head in a light, refreshing way. Not as strong as peppermint but brings you back to focus just the same.