Eucalyptus Dives Oil
---
Description

Eucalyptus dives is also called peppermint eucalyptus for its fresh, minty, penetrating scent. Many people find the aroma soft and inviting. Eucalyptus dives can be used like other eucalyptus oils—for the breath—but it creates these benefits differently. Instead of containing high percentages of "1,8-cineole" (prominent in other eucalyptus oils), Eucalyptus dives is rich in "a-phellandrene," giving it an extra affinity for muscles and the throat. Our certified organic Eucalyptus dives essential oil is steam distilled from the leaves of wild trees in the South African and Australian landscapes.
Breathe - Cold Season

Make a chest lotion with a few drops of Eucalyptus dives to help strengthen your response to threats in cold season.

Breathe - Congestion

Clear your breath with a Eucalyptus dives inhaler! This fresh, camphoraceous oil is often used to support normal breathing.

Relieve - Muscle Tightness

Combine a drop of Eucalyptus dives with frankincense in a roll-on blend for a stiff neck and shoulders.
Product Properties

Cultivation

Certified Organic

Chemical Families

Monoterpenes

Ketones

Botanical Families

Myrtaceae

Extraction Method

Steam Distilled

Therapeutic Properties

Expectorant

Mucolytic

Decongestant

Antimicrobial

Aromas

Fresh

Camphoraceous
Safety & Shelf Life

Shelf Life

4 years

Safety & Warnings

No known safety issues.
Lavender Harvest
How we make Lavender Oil
An inside look into how we make our Lavender Artisan Oil
KAREN WILLIAMS - Registered Nurse, Certified Aromatherapist, CO-FOUNDER
A Passion for Aromatherapy
Aromatics International would not be what it is today without your shared belief in what we do, what we stand for, and how we conduct our aromatherapy practice.
I embarked on my journey to source pesticide-free, sustainable products from small-scale farmers and a major criteria of mine is that everything I source is both aromatically vibrant and also therapeatically effective. I love sharing what I find in this world with others. I am constantly blown away by the positive response I receive from all of you. I thank all of you for your strong support throughout the years and am continually inspired by the warm words you share with me. It truly keeps me going.
Love, Karen
Customer Reviews
Write a Review
Ask a Question
Filter Reviews:
Eucalyptus
aroma
oils
blend
scent
smell
husband
allergies
inhaler
company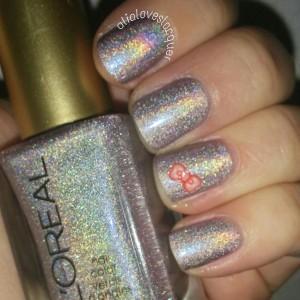 AM
09/07/2022
Alia M.
A good one for blending
This is definitely not my favorite type of Eucalyptus. I prefer Eucalyptus Globulus and Eucalyptus Radiata when it comes to scent. This one might be better for someone who is wanting to use eucalyptus for it's benefits but does not want the strong aroma or wants to blend it with other oils
08/24/2022
Cristina C.

United States
Clean and Clearing
I was pleasantly surprised with this type of eucalyptus. I am used to Globulus and never experienced Dives before. It was a nice substitute for Globulus and had a crisp and clean aroma.
06/26/2022
Jacqueline S.

United States
Works well in the Hay Fever Blend
The hay fever blend that I made works wonderfully.
06/20/2022
Jessica K.

United States
Beautiful oil
Love this oil. I knew when I saw this it was something I had to smell. I love Eucalyptus and this is so unique and wonderful. Thank you!
05/01/2022
Jenifer L.

United States
One of my faves
What dont I use this for! Love the quality and deep penetrable effects. The scent is always a winner in my home! Great quality with lasting effects