Pomegranate Seed Oil
---
Description

One of our most potent skincare oils! With a slightly nutty scent, pomegranate seed oil has a rich, decadent texture, yet absorbs quickly into skin. It's a rare source of punicic acid (a polyunsaturated fatty acid), and one of the most powerful plant-based antioxidants known. Research indicates that pomegranate seed oil supports the skin's natural repair process, and is excellent for mature skin, dry skin, sun-exposed skin, and even for muscle and breast massage. Our certified organic pomegranate seed oil is cold pressed in Turkey.
Complexion - Skincare

Rejuvenate your skin with an antioxidant-rich facial moisturizer! Blend pomegranate seed oil with red raspberry seed oil.

Complexion - Sun

Comfort and cool skin after too much sun with a blend of pomegranate seed oil and aloe vera gel.

Relieve - Muscle Aches

Massage the aches out of hard working muscles after a long hike with pomegranate seed oil.
Product Properties

Botanical Families

Lythraceae

Extraction Method

Cold Pressed
Safety & Shelf Life

Shelf Life

2 years

Safety & Warnings

Recommend patch test for sensitivity. 18-24 month minimum if stored properly. Keep dry and cold (65-70 degrees F) out of direct sunlight.
Batches

Size:

1fl-oz

Batch:

POM-109

Production Date:

June 2023

Size:

4fl-oz

Batch:

POM-109

Production Date:

June 2023
Lavender Harvest
How we make Lavender Oil
An inside look into how we make our Lavender Artisan Oil
KAREN WILLIAMS, RN., Certified Aromatherapist, CO-FOUNDER
A Passion for Aromatherapy
Aromatics International would not be what it is today without your shared belief in what we do, what we stand for, and how we conduct our aromatherapy practice.
I embarked on my journey to source pesticide-free, sustainable products from small-scale farmers and a major criteria of mine is that everything I source is both aromatically vibrant and also therapeatically effective. I love sharing what I find in this world with others. I am constantly blown away by the positive response I receive from all of you. I thank all of you for your strong support throughout the years and am continually inspired by the warm words you share with me. It truly keeps me going.
Customer Reviews
Write a Review
Ask a Question
Filter Reviews:
skin
face
Pomegranate Seed Oil
oils
serum
blend
Argan Oil
Essential Oils
Frankincense
love
07/03/2023
Melissa R.

United States
Pomegranate seed oil
I'm waiting until yarrow is back in stock and will combine these two for an amazing skin rejuvenating facial oil.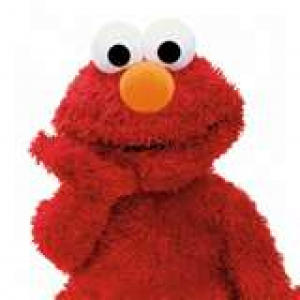 W
10/23/2022
Wendy

United States
Gorgeous oil!
I made an anti-aging facial creme with this oil, red raspberry seed oil, and rosehip oil. It is a beautiful golden color and it feels so rich on our skin! The aroma is light and I look forward to it every morning and evening!
07/16/2022
Donna K.

United States
Pomegranate Seed Oil
This is the first time trying this oil and I have to say how amazing it is. I needed to try a new facial serum and mixed this with Cranberry Seed Oil and Rosehip Seed Oil. I did add Frankincense, Myrrh, Lavender and Geranium to this. So far I am so happy with my new serum. The quality to AI carrier oils are top notch. Definitely going to buy this again
07/15/2022
Martha K.

United States
Pomegranate Seed Oil
I am doing an extended research on this amazing oil and the incredible benefits. The Omega 5 that people don't talk about. Omega-5 – Punicic Acid Omega-5, also known as Punicic acid, derives mainly from pomegranates. It is named after the pomegranate (Punica granatum), as it is primarily obtained from pomegranate seed oil. Approximately 65% of the fatty acid in pomegranate seed oil is actually Punicic acid. The role that plays in skin but mostly for hair grow. I am blending a formula for my sister that suffers from Grave's disease and lost all her hair years ago. We are putting this to the test next month when she comes for a 4 week healing visit. I purchased the oil from Aromatics because I know they only carry the BEST! I used for myself as a night time oils....amazing!
05/11/2022
Chris M.

United States
Worth every drop
I use Pomegranate Seed Oil in my face cream. With aging feeding my skin this rich seed oil it is wonderful. It compliments the smoothness of my cream.