Shea Butter
Vitellaria paradoxa (butyrospermum parkii)
---
Description

Raw, unrefined shea butter with a gorgeous ivory color and a rich, nutty aroma! Our shea butter is a thick butter that's solid at room temperature, and melts easily. It's full of antioxidants, and Vitamins A and E, making it supremely nourishing for skin—even very dry, chronically irritated, or recovering skin. Our raw shea butter is not processed with hexane solvent that strips its properties. It's cold pressed (in a time-consuming method) by a fair trade organization in Togo, which provides income to local communities.
Complexion - Skincare

Melt shea butter and blend it with your favorite carrier oil for the most luxurious, nourishing body butter!
Product Properties

Botanical Families

Sapotaceae

Extraction Method

Processed
Safety & Shelf Life

Shelf Life

2 years

Safety & Warnings

Recommend patch test for sensitivity.
Batches

Size:

8oz

Batch:

SHE-113

Production Date:

September 2022

Size:

16oz

Batch:

SHE-113

Production Date:

September 2022
Lavender Harvest
How we make Lavender Oil
An inside look into how we make our Lavender Artisan Oil
KAREN WILLIAMS, RN., Certified Aromatherapist, CO-FOUNDER
A Passion for Aromatherapy
Aromatics International would not be what it is today without your shared belief in what we do, what we stand for, and how we conduct our aromatherapy practice.
I embarked on my journey to source pesticide-free, sustainable products from small-scale farmers and a major criteria of mine is that everything I source is both aromatically vibrant and also therapeatically effective. I love sharing what I find in this world with others. I am constantly blown away by the positive response I receive from all of you. I thank all of you for your strong support throughout the years and am continually inspired by the warm words you share with me. It truly keeps me going.
Customer Reviews
Write a Review
Ask a Question
Filter Reviews:
Shea Butter
skin
products
quality
Aromatics International
smell
texture
oils
Aromatics
butters
07/29/2023
Martha K.

United States
Shea Butter
I love my Shea. Aromatics carry such a clean and beautiful products and feel I can trust the source. I use it for so many of my skin products. It's full of antioxidants, and Vitamins A and E, making it supremely nourishing for skin.
06/26/2023
Kimberly B.

United States
Body butters
This makes the most soothing, luxurious body butters I've ever made. A wonderful product!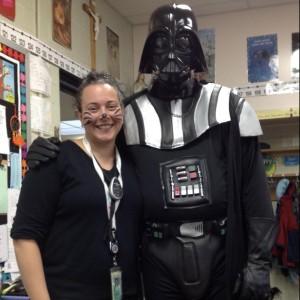 IS
06/21/2023
Ida S.

United States
Great product for dry skin & dry hair
I have been using this product right out of the jar- I apply it on my cuticles and my nails haven't looked this healthy and good in a long time. I also use it as a hair care product. After shampooing and when I get out of the shower, I use it on the ends of my hair as a conditioner to keep the frizz out and it works! I've been coloring my hair for 20 years and have tried countless other products to get rid of my dry frizzy hair and only your shea butter worked to restore my curls back to what it was like in my youth. I'm crazy about this product and can't be without it.
06/21/2023
Patricia

United States
Stellar Shea Butter
I love the texture for my basic butter balm with this brand. It is the best!
06/11/2023
Sue M.

United States
Excellent
I have purchased other shea butters and this is my favorite. Very good quality.