St. Johns Wort Infused Olive Oil
---
Description

Comfort sore spots and fill your heart with optimism with our wildcrafted St. John's wort infused olive oil! We craft this infusion right here in Montana, hand-harvesting the brilliant yellow blossoms of St. John's wort flowers in the Rocky Mountains. We cover the flowers with organic, extra-virgin olive oil, and allow them to infuse in the sun… which turns the olive oil a rich, deep red color. St. John's wort is a timeless herb for muscles, joints, skin issues, and for lifting the heart out of a chronically low mood.
Relieve - Soreness

Massage a sore, tight neck with our St. John's wort infusion for a freer range of movement.

Mood - Optimism

Give yourself a gentle, uplifting massage with St. John's wort oil to release stress in the evening.

Complexion - Skincare

Comfort an acute skin issue with a St. John's wort salve! Combine this infusion with a bit of beeswax.
Product Properties

Botanical Families

Hypericaceae

Extraction Method

Infused
Safety & Shelf Life

Shelf Life

3 years

Safety & Warnings

Hypericin (in St. John's Wort) has been associated with photosensitivity when taken orally, but there have not been any studies suggesting there might be a photosensitivity reaction when used on the skin. There could be increased photosensitizing properties when applied to lesional skin and in fair-skinned individuals after extended time in the sun.

\

There are warnings to avoid taking St. John's Wort internally, if on blood thinners. Although, there is no scientific evidence contraindicative to using St. John's Wort Infused Oil topically. Topically, the dose is a fraction of an internal dose and absorption is much different. When applying topically it is per your own discretion. If you notice any "bruise-like" areas developing when using it, then we would discontinue topical use.

Use with caution on animals as it could cause a phytotoxic reaction.
Batches

Size:

1fl-oz

Batch:

SJI-105

Production Date:

February 2021

Size:

4fl-oz

Batch:

SJI-105

Production Date:

February 2021
Lavender Harvest
How we make Lavender Oil
An inside look into how we make our Lavender Artisan Oil
KAREN WILLIAMS, RN., Certified Aromatherapist, CO-FOUNDER
A Passion for Aromatherapy
Aromatics International would not be what it is today without your shared belief in what we do, what we stand for, and how we conduct our aromatherapy practice.
I embarked on my journey to source pesticide-free, sustainable products from small-scale farmers and a major criteria of mine is that everything I source is both aromatically vibrant and also therapeatically effective. I love sharing what I find in this world with others. I am constantly blown away by the positive response I receive from all of you. I thank all of you for your strong support throughout the years and am continually inspired by the warm words you share with me. It truly keeps me going.
Customer Reviews
Write a Review
Ask a Question
Filter Reviews:
pain
oils
blend
Trauma Oil
Essential Oils
products
aches
fragrance
scent
bottles
St. John's Wort
Excellent! Has been helpful in controlling severe knee pain. It won't heal my problem but hopefully will keep me comfortable until I can have surgery.
07/16/2022
Linda E.

United States
St. John's Wort
I have only made one blend with St. John's Wort for knee pain. It seems to work really well. The only draw back is it is very expensive.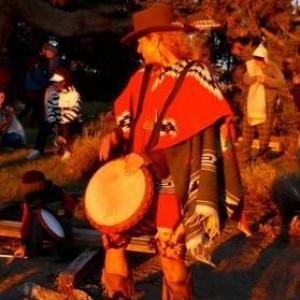 SO
06/14/2022
Sarah-Jane O.

United States
Love this ruby red oil
I really like St John's Wort Oil - the color and fragrance are spectacular!
06/13/2022
Marina D.

United States
A staple
This oil is soothing I used it for back pain relief and when I had eczema on hands
05/29/2022
Chris M.

United States
Good for what is hurting
I have used St John's Wort alone with no essential oils added and found it to be very soothing to tense areas. I have also had success with the combination of Arnica and Calendula infused oils with St John's Wort for a several day run of sore muscle ache.