Vanilla Infused Jojoba Oil
---
Description

The decadent aroma of vanilla in one of our most popular carriers! This house-made infusion starts with pure, certified organic jojoba. We add a dollop of certified organic Madagascar vanilla oleoresin, and a hint of vanilla absolute. After several weeks, the jojoba takes on the relaxing scent of vanilla. Use our vanilla-infused jojoba all by itself, or in your favorite blends. Jojoba's unique molecular structure closely resembles skin's natural oil (sebum), making it an ideal moisturizer—even for sensitive skin.
Moisturize your skin with luxurious vanilla-infused jojoba body oil—it's decadent all by itself!
Product Properties

Botanical Families

Simmondsiaceae

Orchidaceae

Extraction Method

Infused

Therapeutic Properties

Digestive

Antidepressant

Skin regenerative

Aromas

Exotic and Sensual

Sweet

Warm and Radiant

Warm
Safety & Shelf Life

Shelf Life

5 years

Safety & Warnings

Recommend a patch test for sensitivity.
Batches

Size:

4fl-oz

Batch:

VJW-105

Production Date:

November 2020

Size:

8fl-oz

Batch:

VJW-105

Production Date:

November 2020
Lavender Harvest
How we make Lavender Oil
An inside look into how we make our Lavender Artisan Oil
KAREN WILLIAMS, RN., Certified Aromatherapist, CO-FOUNDER
A Passion for Aromatherapy
Aromatics International would not be what it is today without your shared belief in what we do, what we stand for, and how we conduct our aromatherapy practice.
I embarked on my journey to source pesticide-free, sustainable products from small-scale farmers and a major criteria of mine is that everything I source is both aromatically vibrant and also therapeatically effective. I love sharing what I find in this world with others. I am constantly blown away by the positive response I receive from all of you. I thank all of you for your strong support throughout the years and am continually inspired by the warm words you share with me. It truly keeps me going.
Customer Reviews
Write a Review
Ask a Question
Filter Reviews:
vanilla
Jojoba
carrier
aroma
scent
products
oils
smell
blend
bottle
08/31/2023
Susie D.

United States
Hides Crepey Skin!
The vanilla infused jojoba oil has a beautiful soft aroma and leaves my skin super soft. Bonus, it helps hide the creepy skin!!! =)
03/26/2023
Diana A.

United States
Vanilla Jojoba Oil
Great! I like this oil, but can't smell much of the vanilla. I live how it leaves my skin so soft.
02/24/2023
Mary F.

United States
Vanilla infused oil
Oh my it smells delicious! I am extremely pleased with this purchase. I have an oil recipe that calls for this and was very excited to find it here.
02/09/2023
Karina

United States
Disappointing....
I was so excited to receive my order because I love anything vanilla-scented which is why I bought the biggest bottle of this. However, upon opening the bottle, I discovered that my bottle did not smell like vanilla at all. I even used a small amount on my arms and I still smell nothing aside from the natural scent of the jojoba oil. I am not sure if I got a defective product or what honestly.
02/13/2023
Aromatics International
Hi Karina, we appreciate you taking the time to write a review (: So sorry the vanilla infused jojoba was not what you expected. Due to the product being an infusion, the aroma will be lighter than smelling vanilla right out of the bottle. Some customers find the infusion very fragrant, while others not as much. Seems to be very personal preference. It looks like we were able to help you get a return started. If there is anything else you need or have questions about, don't hesitate to let us know!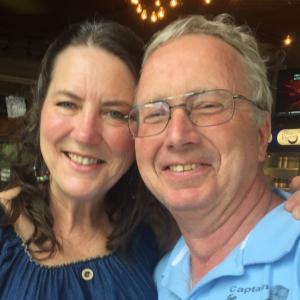 TC
02/04/2023
Tammy C.

United States
Smell is spot on
Love love this oil. My lip balm would not be complete. Thank you