Peppermint Oil
---
Description

Peppermint essential oil's refreshing, minty, strong aroma is unmistakable! It can bring a smile and sharpen your senses, making you feel more alert and energized. Use it to feel creative and positive. Peppermint is also a classic belly oil, able to calm many kinds of discomfort. In low dilutions, peppermint oil is cooling, but too many drops of this oil become warming. (Always protect your skin!) Our organically grown peppermint essential oil is steam distilled from crisp, green peppermint leaves cultivated in small, tucked-away fields dotting the Italian countryside.
Digest - Queasiness

Traveling? Add a few drops of peppermint oil to an inhaler to calm a queasy belly on the plane (or boat).

Digest - Bloating

Loosening your belt a few notches after a big meal? Make a belly oil with peppermint essential oil!

Energy - Energizing

Diffuse peppermint essential oil in the morning to get your energy going and experience an alert, positive mental state.
Product Properties

Cultivation

Organically Grown

Chemical Families

Monoterpenols

Oxides

Ketones

Botanical Families

Lamiaceae

Extraction Method

Steam Distilled

Therapeutic Properties

Analgesic

Antispasmodic

Antioxidant

Anti-inflammatory

Antimicrobial

Carminative

Aromas

Fresh

Herbaceous

Minty

Strong
Safety & Shelf Life

Shelf Life

5 years

Safety & Warnings

May cause skin or mucous membrane irritation. From experience, we recommend using a maximum of 1-2% dilution for topical use. Essential Oil Safety by Tisserand and Young (second edition), recommends a maximum of 5%. May antidote homeopathic remedies. Avoid using with children under five years; can be neurotoxic when applied near the face. Contraindicated in case of cardiac fibrillation and for G6PD deficiency.
Lavender Harvest
How we make Lavender Oil
An inside look into how we make our Lavender Artisan Oil
KAREN WILLIAMS - Registered Nurse, Certified Aromatherapist, CO-FOUNDER
A Passion for Aromatherapy
Aromatics International would not be what it is today without your shared belief in what we do, what we stand for, and how we conduct our aromatherapy practice.
I embarked on my journey to source pesticide-free, sustainable products from small-scale farmers and a major criteria of mine is that everything I source is both aromatically vibrant and also therapeatically effective. I love sharing what I find in this world with others. I am constantly blown away by the positive response I receive from all of you. I thank all of you for your strong support throughout the years and am continually inspired by the warm words you share with me. It truly keeps me going.
Love, Karen
Customer Reviews
Write a Review
Ask a Question
Filter Reviews:
peppermint oil
oils
quality
Aromatics International
scent
products
Aromatics
Headaches
diffuser
Essential Oils
Peppermint Oil
This EO is a staple in the massage office. I like to sprinkle it on heated moist towels to refresh the feet.
08/22/2022
Marilyn M.

United States
Peppermint Oil
Love to use it in cooling spray during this very hot weather.
08/19/2022
Patricia W.

United States
Love the peppermint oil
I go through peppermint oil so fast because I use it in my diffuser and massage oil with lavender. It has such a positive affect for me and makes my house smell clean and like a spa while helping my sinuses!
08/12/2022
Dana N.

United States
Awake!
I've been exhausted lately...on whiff and I perk right up. Great way to start the day or reset later in the day.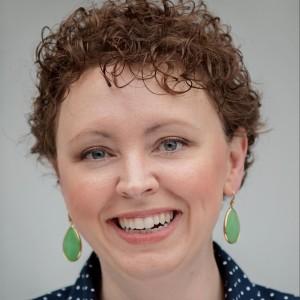 MC
07/29/2022
Monica C.

United States
Quality oils
Refreshing and fabulous oils