Lavender Oil
---
Description

A must-have essential oil for any collection! Lavender is one of the most versatile oils in the aromatherapy world. With a soft, floral, fresh aroma, lavender is gentle, yet effective enough for nurturing tender areas through a challenging recovery process. Many studies show lavender's main components (linalool and linalyl acetate) to have a restoring influence on the entire system—body, heart, and mind. Lavender also has a special affinity for the skin. Our certified organic lavender essential oil is steam distilled from flowers grown in cascading purple fields in the Bulgarian countryside.
Relax - Stress

One of lavender's most popular uses is for relaxation. Use it in a body oil to stay calm on stressful days.

Relieve - Soreness

Soothe very sore, tender areas with lavender blended into Trauma Oil. It can help encourage the natural recovery process.

Complexion - Skincare

For acute skincare, use a blend of lavender in aloe vera gel. Apply directly to irritated areas as needed.
Product Properties

Cultivation

Certified Organic

Chemical Families

Esters

Monoterpenols

Botanical Families

Lamiaceae

Extraction Method

Steam Distilled

Therapeutic Properties

Analgesic

Antispasmodic

Antianxiety

Antioxidant

Immunostimulant

Anti-inflammatory

Skin regenerative

Antimicrobial

Sedative

Aromas

Sweet

Woodsy

Fresh

Herbaceous

Fruity

Floral
Safety & Shelf Life

Shelf Life

6 years

Safety & Warnings

No known safety issues.
Lavender Harvest
How we make Lavender Oil
An inside look into how we make our Lavender Artisan Oil
KAREN WILLIAMS - Registered Nurse, Certified Aromatherapist, CO-FOUNDER
A Passion for Aromatherapy
Aromatics International would not be what it is today without your shared belief in what we do, what we stand for, and how we conduct our aromatherapy practice.
I embarked on my journey to source pesticide-free, sustainable products from small-scale farmers and a major criteria of mine is that everything I source is both aromatically vibrant and also therapeatically effective. I love sharing what I find in this world with others. I am constantly blown away by the positive response I receive from all of you. I thank all of you for your strong support throughout the years and am continually inspired by the warm words you share with me. It truly keeps me going.
Love, Karen
Customer Reviews
Write a Review
Ask a Question
Filter Reviews:
Lavender
oils
quality
Aromatics
Aromatics International
diffuser
scent
products
Essential Oils
company
Love the Lavender!
For years I was not a big lavender fan. Thanks to ACP, I learned what a miracle oil this is. Thank to NL, I have to keep lavender on hand for my aloe cream that I is a staple in my skin care regime. The uses for this oil are endless, I am so glad you offer this in a large size! Thank You AI!
09/04/2022
Kevin G.

United States
Smell amazing!! You can tell the quality of this essential oil.
08/30/2022
Stephanie S.

United States
So intoxicating...
In my opinion, Aromatics sells the BEST lavender EOs I have ever smelled. Aromatics is the only supplier I use for my lavender EO and hydrosol needs. Keep up the great work, Aromatics!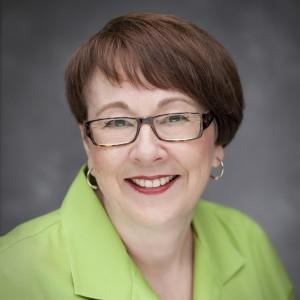 RS
08/29/2022
Regina S.

United States
LOVE my Lavender
Lavender is my go to for stress and sleep. Lavender is the base of all my diffusing blends for sleep. My diffuser will have lavender and another oil or two. I like to read before bed so that's when my diffuser gets started. It begins to relax me for a restful night sleep. If I'm stressed, I literally open the bottle and take 3 deep inhales from it. Just the smell of the oils begins to relax me. Lastly I always have a bottle in my kitchen for burns Works great to calm the burn and heal the scar.
08/14/2022
Mary S.

United States
Essential--Don't Leave Home Without It!
Lavender oil is an essential in my life: I keep a bottle in my herb-and-spice drawer to put on minor burns as I cook. I keep a bottle by my bedside to use in my diffuser during restless nights. I have a bottle in my first-aid kit. And I have a bottle in my medicine cabinet for general all-around use. It is safe, it smells great, and IT WORKS. In addition, I love the quality of the lavender essential oil I get from Aromatics so that not only do I use it constantly, I trust it--a big factor for me.